So what is Visage?
After 13 years in the Swampscott location, I made the decision to purchase Bellino Electrolysis and Associates and continue the practice that was started by Phyllis Bellino, Massachusetts electrologist license Number 1, over 60 years ago. I wanted to provide the same quality and service that the Bellino name is known for, coupled with the state of the art techniques and devices from my previous Newbury Street experience.
Request an Appointment
Don't hide behind your hair

Vanessa

My tweezers were like an appendage but now I am finally free! I only wish I had done this years ago.

Lynne 61 Salem

She saved me from myself!

Kate 46 Marblehead
Electrolysis is the only hair removal system considered permanent by the Food and Drug Administration (FDA) and the American Medical Association (AMA) It works by sliding a fine probe down each individual hair shaft and applying gentle current to the root system which then destroys the hair germ cells required to regerminate a new hair. With the new digital technology, we can go much higher on the settings but at a fraction of a second resulting in a much more comfortable treatment with less skin reaction. This method requires multiple visits at 1 to 4 week intervals to achieve permanency but is safe for all color hair and skin types.
Laser might be a better option for you if you have light skin and dark hair, as it targets pigment. The Palomar IPL (Intense Pulsed Light) technology is a fast and effective method for the right candidate. IPL systems work on the same principles as lasers in that light energy is absorbed into particular target cells (color) in the skin. The light energy is converted to heat energy, which causes damage to the hair root system. This method requires an average of 3-6 treatments about 4-6 weeks apart.
Vanessa Kinney
Board Certified
Medical Esthetician
Laser Technician
Electrologist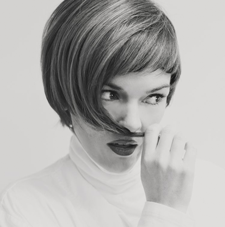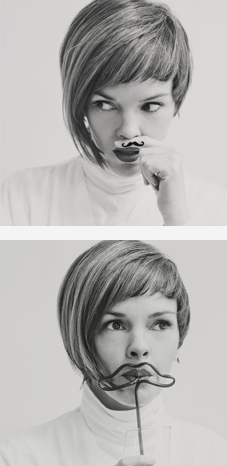 The hirsute of happiness
You're not alone. I've stood in front of the mirror tweezing my face for hours at a time, and then another half hour hiding my scars with makeup. After all, it wasn't cool to have a goatee in the fashion industry! In 1997, after being diagnosed with poly cyclic ovary syndrome (PCOS) and a year of successful electrolysis treatments, I decided to become an electrologist and give people self confidence along with the freedom that provides. I remember being 65 lbs heavier with a face full of acne and full beard wondering if I was the only person who had to endure this disposition. I made a choice to not let this diagnosis define me and you can too.
Don't hide behind your hair

Vanessa

My tweezers were like an appendage but now I am finally free! I only wish I had done this years ago.

Lynne 61 Salem

She saved me from myself!

Kate 46 Marblehead
400 Humphrey Street, Suite #1 Swampscott, MA 01907